Visa and HSBC introduce their first travel-focused credit card for Hong Kong's travel lovers
10/22/2021
New Visa Signature card that offers flexible rewards mechanisms and an exclusive mileage earn rate of 1 mile per HKD 2 spent for everyday commute and selected leisure spending categories, along with a variety of local spending rewards and travel privileges1
Today Visa and HSBC launched the HSBC EveryMile Visa Signature Credit Card, the first travel-orientated Visa credit card tailored for the city's travel lovers, helping them make the most out of their everyday spend, at home and abroad.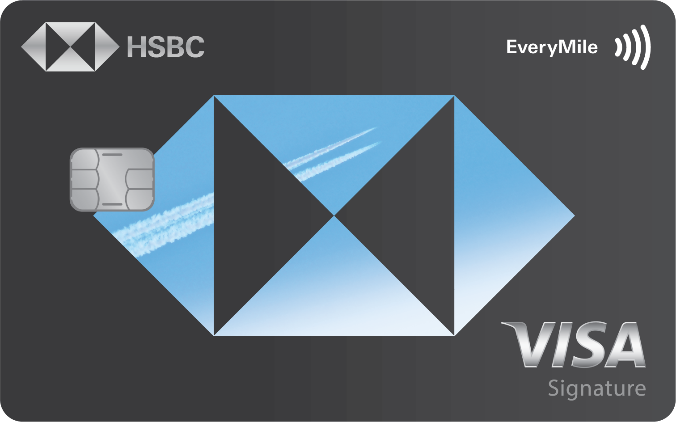 Designed especially for travel lovers and millennials, the card features an exclusive mileage earn rate of HKD2 = 1 mile1 for three major everyday spending categories, including local transportation, local cafés & light meals, and online entertainment. For all other local and overseas purchases, cardholders can enjoy an earn rate of HKD5 = 1 mile1, without a cap. The new card also offers a comprehensive range of travel privileges and protection, such as complimentary travel insurance, local and worldwide hotel booking discounts at Agoda, and free airport lounge access up to six times per year.
Hongkongers were among the most well-travelled globetrotters before the pandemic. According to the Consumer Payment Attitudes Study 20211, more than 40 percent of Hongkongers had to delay their travel plans during the pandemic. However, the study revealed that vaccination rollout is well underway in Hong Kong, with consumers motivated to get vaccinated as they are eager to travel as soon as the borders open up. The resurgence in travel is expected to drive cross-border spending.
Maaike Steinebach, General Manager, Visa Hong Kong and Macau said: "We are excited to collaborate with our valued partner HSBC to launch the HSBC EveryMile Visa card. The card is designed with the Hong Kong consumers in mind, who are always on the move and deserve a secure payment experience with flexible ways to earn and use their rewards. Enabled by Visa's secure global payment network, HSBC EveryMile Visa card is a reliable companion every mile you take at home or abroad."
Amy Kam, Head of Cards and Personal Lending, Wealth and Personal Banking, Hong Kong said: "Many of our customers are travel enthusiasts and can't wait to fly again. The new HSBC EveryMile credit card helps prepare our customers for their post COVID travel spree, as they can now earn flying rewards effortlessly through designated categories of their everyday local spending. Whether it be driving by themselves, taking public transport or indulging themselves with a good coffee and online entertainment, customers are rewarded with a better miles earn rate. In tandem with our heightened focus to serve the more digitally savvy customers, we have continued to enhance the privilege redemption experience on our Reward+ mobile app, which enables them to instantly redeem RewardCash (RC) into airline and hotel loyalty programme points at one of the best conversion rates in town."
From now until 28 February 2022, new HSBC EveryMile cardholders can enjoy a welcome offer of $500 RC / 10,000 miles upon HKD 4,000 accumulative card spending, or $1,250 RC / 25,000 miles upon HKD 15,000 accumulative card spending within the first 60 days.
HSBC EveryMile Visa Credit Card is the first HSBC credit card in Hong Kong where the majority of the card is made from recycled plastic derived from waste materials in the printing and packaging industries. It aligns with Visa's efforts in embedding and advancing sustainability in the way it operates.
Terms and conditions apply.
1 The Visa Consumer Payment Attitudes survey is an annual study meant to understand payment behaviors of consumers in key markets when it comes to digital payments, digital banking and the future of commerce.
This year, the survey was conducted amongst 2,000 consumers in Hong Kong, Macau, and Taiwan in July 2021 and aims to uncover insights and trends in the industry.
About Visa Inc.
Visa Inc. (NYSE: V) is the world's leader in digital payments. Our mission is to connect the world through the most innovative, reliable and secure payment network - enabling individuals, businesses and economies to thrive. Our advanced global processing network, VisaNet, provides secure and reliable payments around the world, and is capable of handling more than 65,000 transaction messages a second. The company's relentless focus on innovation is a catalyst for the rapid growth of digital commerce on any device, for everyone, everywhere. As the world moves from analog to digital, Visa is applying our brand, products, people, network and scale to reshape the future of commerce. For more information, visit www.visa.com.hk, visa.com/blog and @VisaNews.