Visa appoints Paulina Leong to lead Hong Kong and Macau market
04/03/2023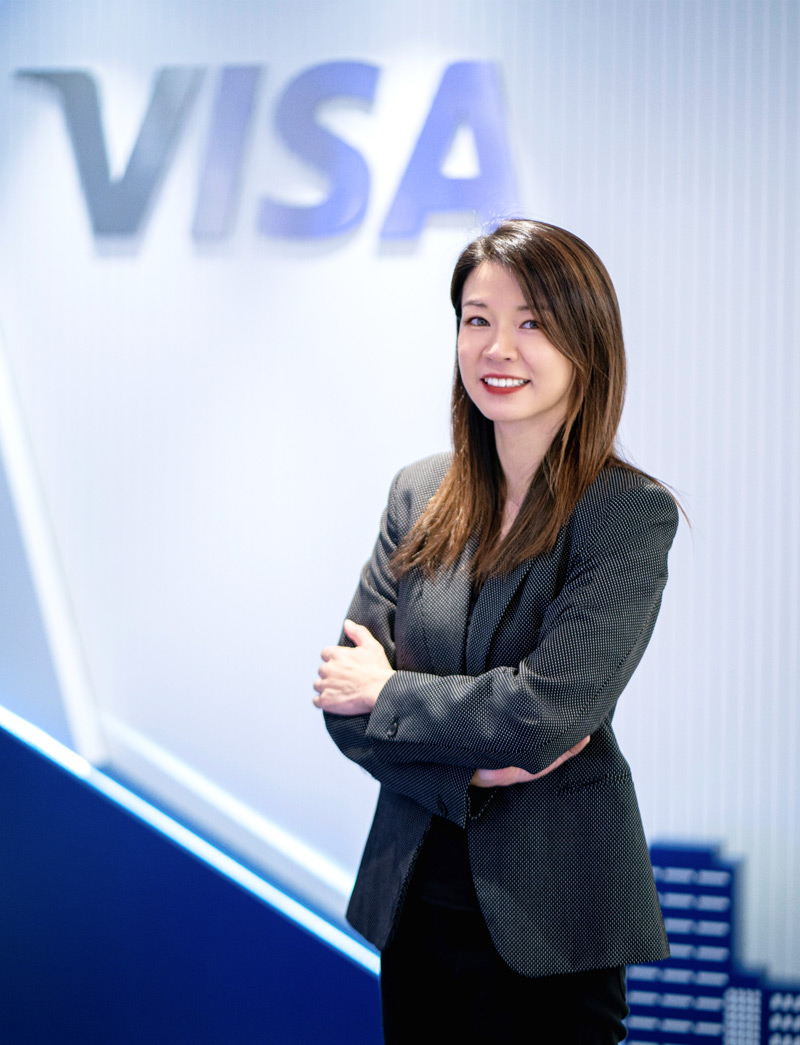 Paulina Leong, General Manager for Visa Hong Kong and Macau

Visa, the world's leader in digital payments, announced today the appointment of Paulina Leong as General Manager of Visa Hong Kong and Macau, effective immediately.
Paulina has over 18 years of experience working in the payments industry. Most recently, Paulina was Visa's Head of Client Relationship Management for Hong Kong and Macau, leading the business development team to drive client engagement efforts, and the development and execution of Visa's market strategy. In her new role, Paulina will be responsible for leading Visa's business growth and operations in Hong Kong and Macau. She will continue to be based in Hong Kong.
Shirley Yu, Visa's Group General Manager for Greater China, said, "I am delighted to have Paulina lead our team in Hong Kong and Macau as General Manager. Forming part of the Greater China region, the team in Hong Kong and Macau has done an excellent job in deepening our presence and pioneering payment innovation. Paulina's in-depth knowledge about Visa, Hong Kong and Macau, will drive our business agenda with clients, consumers, and government partners, in line with our purpose to uplift everyone, everywhere by being the best way to pay and be paid."
Paulina Leong, General Manager, Visa Hong Kong and Macau, said: "I am excited to take on this role and lead Visa's businesses and operations in Hong Kong and Macau which are fascinating and fast-growing. I look forward to working closely with our partners, fintechs, the regulator, and all stakeholders to help accelerate business growth, and enable individuals, businesses, and economies to thrive."
Since joining Visa in 2007, Paulina has held a number of roles including Business Development for Global Client Management in the North Asia region; Business Development for Hong Kong and Macau clients and Emerging Products and Technology managing the commercialization of Visa solutions in Hong Kong and the Philippines. Prior to that, Paulina was based in London with Visa CEMEA, and had also worked at JP Morgan Chase.
Paulina was born and grew up in Macau, and was educated in the United Kingdom and Canada. She holds a Bachelor of Commerce degree majoring in Management Information Systems from McGill University.
---
About Visa

Visa is a world leader in digital payments, facilitating transactions between consumers, merchants, financial institutions and government entities across more than 200 countries and territories. Our mission is to connect the world through the most innovative, convenient, reliable and secure payments network, enabling individuals, businesses and economies to thrive. We believe that economies that include everyone everywhere, uplift everyone everywhere and see access as foundational to the future of money movement. Learn more at Visa.com.