Visa study: As more Hong Kongers embrace fintech, only 17 percent believe they have a good grasp of its applications
05/12/2020
• More than two-thirds (67 percent) of respondents agree that products and services offered by fintech help them better manage their personal finances
• And yet half of them believe financial education becomes more important as the pace of technological advancement accelerates
• Not enough people take adequate steps to safeguard personal and financial data, highlighting the need for financial literacy
A recent study1 commissioned by Visa found that fintech applications are becoming part of Hong Kong consumers' everyday routine, yet many believe they lack the right understanding and financial education to make the most of technological advancement.
According to the research, nine in ten (93 percent) Hong Kongers use fintech apps for personal finance management, with 22 percent of respondents claiming they use the apps 80 percent or more of the time. Professionals aged between 25 to 34 years old are the heaviest users, accounting for 34 percent of the group.
Maaike Steinebach, General Manager, Visa Hong Kong and Macau, said: "Despite the adoption of fintech in Hong Kong, only 17 percent believe that they have a good understanding of it and its applications, leading to almost half (49 percent) believing that financial education becomes more important as technology accelerates. Financial literacy is a shared responsibility among payment networks, corporates, merchants and government as well as consumers. As fintech becomes more popular, they too could play a part in helping consumers to better manage their personal finances."
This year Visa continues to sponsor the Hong Kong Liberal Studies-Financial Literacy Championship Online Quiz, now in its sixth year. The competition has just kicked off. With the challenging times surrounding the COVID-19 outbreak, the three-week city-wide online competition aims to better equip students with practical money skills, with updated focus on new financial technologies such as virtual banking, open data, and personal data protection.
But it is not all doom and gloom. More than two-thirds (67 percent) agree that new fintech can help them better manage their personal finances. The top perceived benefits brought by fintech are speed and flexibility (35 percent) followed by lower cost or cheaper deals for consumers (19 percent) and convenient access of consolidated financial data with Open Banking facilitated by API (14 percent). More than half of the respondents (53 percent) in Hong Kong are willing to try out new fintech products and services.
When it comes to security, first line of defense is the consumers themselves. Yet survey shows that users have not proactively taken multiple security measures to protect their personal data privacy in the past 12 months. For instance, only 39 percent have checked whether the website URL was legitimate when keying personal details in. Only 29 percent have reset their password at least once a year.
When it comes to advice for money management, financial institutions and intermediaries (28 percent) and family members (21 percent) are the top two "influencers". The results reveal that financial education at home plays a significant role in instilling proper money management concepts early on.
Ms. Steinebach added: "We believe that growing digitalization needs to be matched with more relevant practical money skills including privacy and data security. This is why Visa is committed to promoting ongoing financial literacy, especially among the younger generation, and continues to support initiatives such as the Hong Kong Liberal Studies-Financial Literacy Championship. "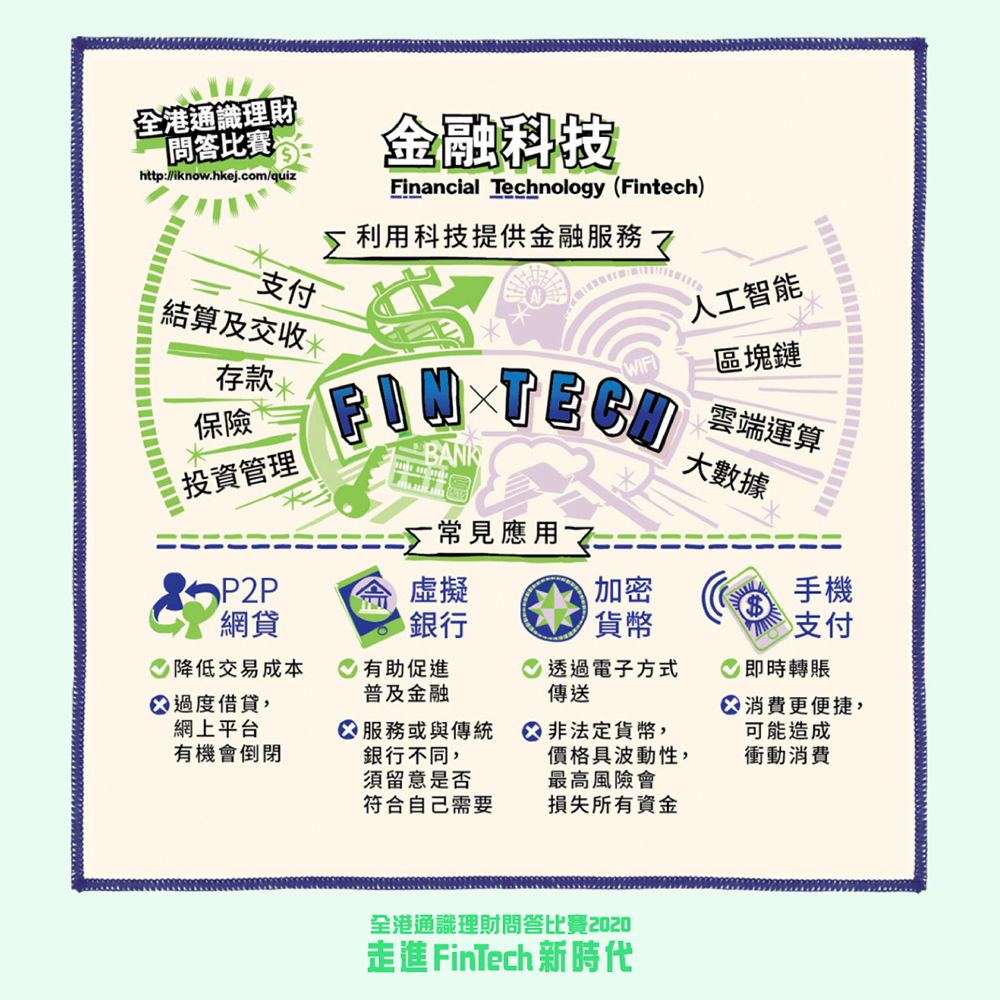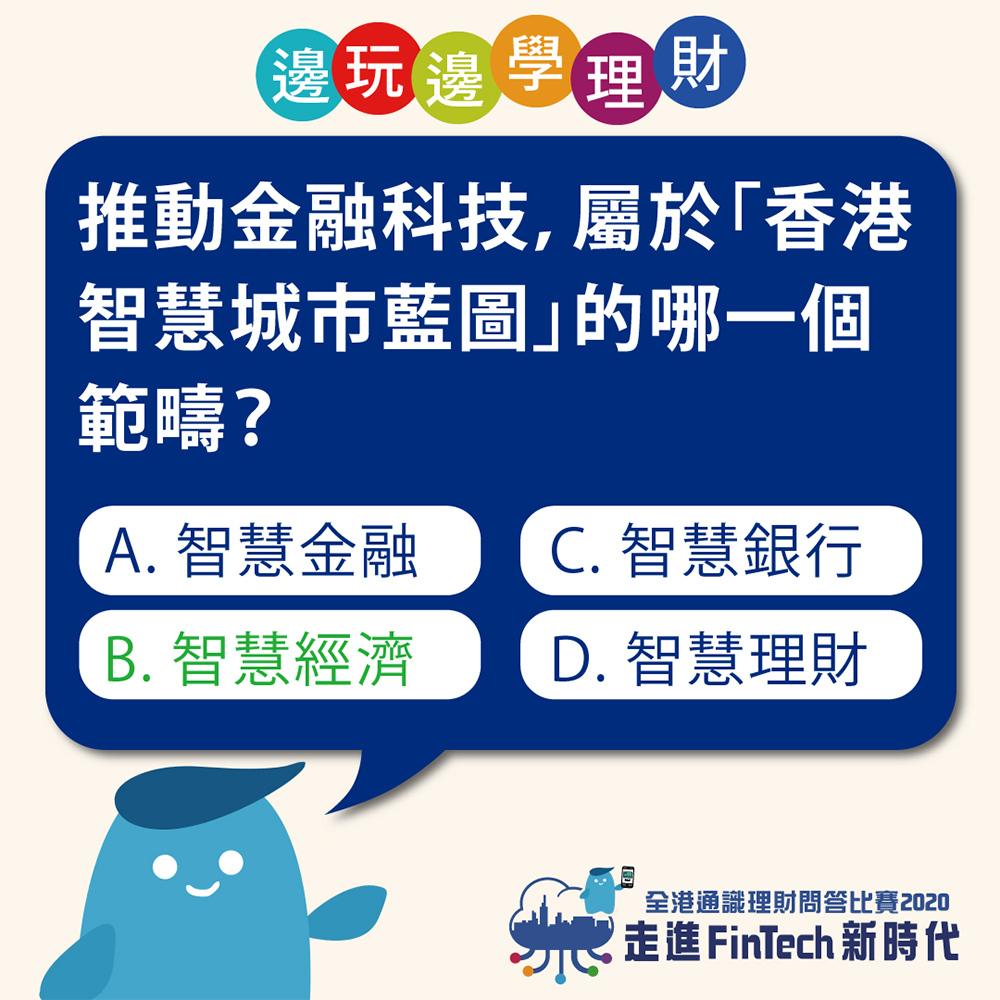 For additional information about the competition, please visit http://iknow.hkej.com/quiz/index.html (Chinese only). For Practical Money Skills website, please visit: http://practicalmoneyskills.com.hk/ (Chinese only).
For high-resolution photos, please visit https://we.tl/t-DHYOSKp43z
1 The research was commissioned by Visa and carried out by YouGov in April 2020. 1,031 respondents participated in the online study.
About Visa Inc.
Visa Inc. (NYSE: V) is the world's leader in digital payments. Our mission is to connect the world through the most innovative, reliable and secure payment network - enabling individuals, businesses and economies to thrive. Our advanced global processing network, VisaNet, provides secure and reliable payments around the world, and is capable of handling more than 65,000 transaction messages a second. The company's relentless focus on innovation is a catalyst for the rapid growth of digital commerce on any device, for everyone, everywhere. As the world moves from analog to digital, Visa is applying our brand, products, people, network and scale to reshape the future of commerce. For more information, visit About Visa, visa.com/blog and @VisaNews.