Visa study reveals Hong Kong consumers crave inclusive payment acceptance across all industries
02/20/2023
Most consumers embrace an inclusive payment system with more than two-third of consumers expressing that they should be able to use any payment option regardless of merchant and ticket size.
Driving consumer-friendly payment options, offering differentiated loyalty programs with diversified rewards, and putting the planet first are vital to brands in 2023.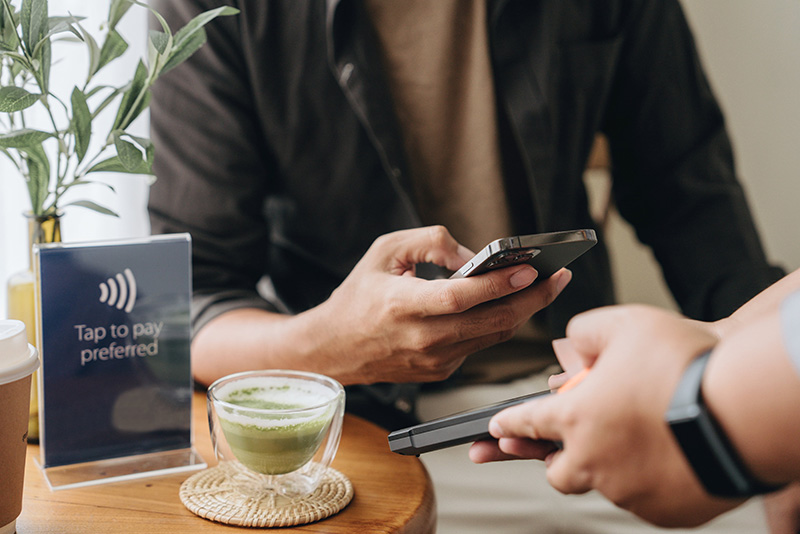 Visa today announced findings from its Consumer Payment Attitudes Study 4.0: Payments Outlook1, which investigates the evolving payment landscape in Hong Kong, consumers' spending preferences, and trends in loyalty, ESG and the metaverse. The study found that Hong Kong consumers see the need for a more inclusive payment system that offers diverse payment options allowing consumers to choose to pay when and how they want, whether it be for small everyday spending or big-ticket items.
Among all payment methods, the study showed that the usage of card payments2 was dominant in Hong Kong at 91%, led by contactless credit/debit payments (67%) and contactless stored-value cards (65%). Mobile wallets3 are also on the rise at 79%, with mobile contactless and QR code payments respectively used by at least 55% of consumers in Hong Kong. Meanwhile, 82% of Hong Kong still currently use cash as a payment method.
With the boom in multiple payment methods and introduction of new technologies, more than two-thirds of consumers expressed that they should be able to use any payment option regardless of merchant and ticket size. Meanwhile, it revealed that industries such as public transport, wet markets and small merchants appear to be lagging behind on payment optionality while mobile contactless adoption in insurance services, healthcare services and education can be further improved.

Paulina Leong, Head of Client Relationship Management, Visa Hong Kong & Macau says "This year, our Consumer Payment Attitudes Study comes at a pivotal time when Hong Kong and neighbouring markets are preparing and positioning themselves for a strong recovery after the pandemic. From small everyday purchases to large discretionary spending, people are looking for greater convenience, and it is crucial for businesses to embed seamless payments that benefit not only local residents but also travellers from around the world. After all, creating an inclusive payment system and augmenting the digital-first experience pave the way for more businesses to thrive in the era of digital commerce, thereby improving the lives and livelihoods of all people."
Visa's Consumer Payment Attitudes Study 4.0: Payments Outlook1 has also identified key trends in the areas of loyalty, ESG and the metaverse that will help Hong Kong businesses better understand consumers and offer new ways of tapping into the digital-focused future.

1. Consumers are eager to maximize loyalty rewards despite varying levels of satisfaction
At least half (60%) of Hong Kong consumers surveyed try to maximize their loyalty rewards and are highly conscious about tracking their loyalty redemption portfolio.
Loyalty programs are yielding different levels of consumer satisfaction. Loyalty programs from multi-brand/ cross sector outlets (69%), e-wallet companies (66%), online marketplaces (65%) and credit/ debit card issuers (62%) are topping the chart, while airline companies (56%) and shopping centres/department stores (53%) are lagging behind slightly.
When it comes to value propositions for new credit card programmes, aside from the joys of shopping (51%) and unique and quality dining experiences (39%), consumers are also drawn to programmes that emphasize work-life-leisure balance (43%) and health or well-being (36%).

2. Brands that put the planet first are more likely to be financially rewarded by consumers
Nearly half (48%) of respondents are either actively looking or even willing to pay slightly higher to rewards brands/companies that support sustainability.
58% of consumers are interested in using eco-friendly payment solutions, such as cards made of sustainable materials. Consumers (58%) are also equally more likely to shop for more environmentally-friendly items if they are made aware of how much carbon footprint their purchases generate.
In terms of contributing to charitable causes through loyalty programs, 43% of consumers have a higher willingness to donate if a company matches their donations to charity. 58% are willing to donate some part or all of their loyalty reward points, with higher intent to support environmental causes (such as promoting use of natural resources, waste management and climate change), followed by social causes.

3. High awareness of digital assets lay a good foundation for further development
While the future of digital currencies or assets remain to be answered, generally 1 in 3 Hong Kong consumers are either quite familiar with or have invested in cryptocurrency, stablecoins, non-fungible tokens (NFTs), central bank digital currency (CBDC) and the metaverse.
Today, the consumers' opinion on brands or businesses that enter the metaverse is equally positive (41%) and neutral (45%). Many are curious about the metaverse but only a small portion (8%) have experienced it. Close to 70% of consumers want to learn more and experience the metaverse for themselves – especially in the realm of playing VR games, making new friends virtually, and attending learning events.
If consumers were to engage with entities for cryptocurrency trading, there is more trust with financial institutions/ traditional banks (57%), payment networks (56%), international mobile wallet companies (51%) and government organizations (50%).

"The world has evolved into a 24/7 marketplace, where every touchpoint – from in-store to eCommerce platforms, lifestyle apps, social media, digital assets, the metaverse, and more – is an opportunity for commerce to happen. It's important for businesses to understand consumer behaviours and pivot their strategies to cater to consumers' digital habits and emerging needs", said Leong. "As the leading payments technology company, Visa will continue to work with our merchants, banks and industry partners to enable innovative, secure and inclusive payment experience for all in order to create greater opportunities in the new digital economy."
---
1 Visa's Consumer Payment Attitudes Study 4.0 polled 700 consumers in Hong Kong, 350 consumers in Macau, 1,000 consumers in Taiwan, and 2,000 consumers in Mainland China across the ages 18-55 years old, with a minimum of HKD 5,000, MOP 5,000, NTD 5,000 and CNY 5,000 monthly household income per month. Online interviews and face-to-face interviews were conducted during the period of September – October 2022.
2 Card payments are any type of payment card, including swipe/insert card, contactless credit/debit card, contactless stored-value card, online/in-app payment through credit/debit card that is issued by the authorized card user.
3 Mobile wallets are any type of mobile contactless payment including tap-to-pay with mobile, mobile wallet through QR code or peer-to-peer (P2P), and online/in-app payment through mobile wallet.
About Visa
Visa is a world leader in digital payments, facilitating transactions between consumers, merchants, financial institutions and government entities across more than 200 countries and territories. Our mission is to connect the world through the most innovative, convenient, reliable and secure payments network, enabling individuals, businesses and economies to thrive. We believe that economies that include everyone everywhere, uplift everyone everywhere and see access as foundational to the future of money movement. Learn more at Visa.com.