Visa supports SMEs with digital transformation and eCommerce initiatives as companies warn of pain points
05/27/2020
• Visa Study shows SMEs currently face three key challenges: namely revenue generation, managing cash flow, and employee wellbeing and productivity
• Visa Digital Transformation Toolkit and eCommerce Starter Package to help SMEs in some of the measures taken to survive and thrive under the current economic climate: cost cutting, finding new sales channels online, and pivoting to new business segments
Visa, the global leader in payments, today launched two initiatives – Visa Digital Transformation Toolkit and Visa eCommerce Starter Package – to address key challenges faced by Hong
Kong's small and medium-sized enterprises (SMEs) during this unprecedented time.
To understand the challenges faced by SMEs, Visa commissioned a study on SMEs in Hong Kong.1 The survey found that the main pain points perceived are revenue generation (38 percent), cash flow optimization (25 percent), and employee wellbeing and productivity (24 percent).
When asked what measures SMEs should take to get through the pandemic, not surprisingly 44 percent saw cost cutting as their top priority, while 37 percent have already cut cost and resources. Forty-one percent of respondents believe that finding new revenues online is business-critical and 23 percent are looking to increase their sales online, while only 21 percent have invested in digital transformation tools to help with productivity and sales. Interestingly, 37 percent said they should pivot to new business segments or areas altogether. The majority of SMEs (88 percent) believe the government's Employment Support Scheme will be effective in lightening the cash-flow burden.
Maaike Steinebach, Visa General Manager for Hong Kong and Macau, said: "SMEs in Hong Kong are facing unprecedented challenges. Visa is launching the Digital Transformation Toolkit and eCommerce Starter Package to help businesses tackle pain points, such as finding new revenue streams and savings. We want to ensure that businesses can make those changes as easy, fast, and secure as possible. This is part of our long-term commitment to the future of commerce in Hong Kong."
The Digital Transformation Toolkit
The toolkit gives all Visa Commercial Card cardholders access to the most relevant tools and privileges tackling the key pain points experienced by SMEs:
• Free up cash flow
With cash flow being the key concern, Visa Commercial Card cardholders can enjoy up to 55 days interest free credit payment, which can help businesses optimize working capital.[2] SMEs can also tap into services provided by partners such as CardUp, Nium and Reap to make digital payments to their suppliers via their Visa Commercial Cards.
• Find customers digitally
As people spend more online, reaching the right customers has become an immediate priority. Examples of the many resources in the toolkit include:
100 percent cashback on up to first US$100 or approx. HKD$770 Ad Spend on Google;
50 percent off on LinkedIn Business Premium package;
25 percent discount on annual subscription for Pipedrive, a web-based sales customer relationship management solutions to help plan and monitor sales and deals pipeline;
US$1,250 or approx. HK$9,600 free service promo and three-month free subscription to all Shopify Plus products and application; and
90 percent off for six months on MoEngage (Enterprise Pack), a marketing automation platform that helps businesses improve customer engagement.
• Digitize business operation
Digitizing business operation is not just the purview of big companies. SMEs can benefit from automating or outsourcing labor-intensive tasks through existing platforms, such as:
Customer engagement (20 to 50 percent off on LiveAgent, LiveChat and ZenDesk);
Productivity tools (for instance, up to 21 percent off on monthly subscription of G-Suite and 10 percent off on Business Premium package on Microsoft Office 365);
Accounting platforms such as Xero and Sage – with offers from 25 percent discount to three months of free subscription; and
Data management (US$1,000 or appro. HK$7,700 free cloud credits at Digital Ocean).
• Enhance employee engagement with learning and wellbeing tools
Retaining and developing talents are essential for growth. SMEs can upskill their employees on platforms such as LinkedIn Learning and HBR Ascend (20 percent off on annual subscription); receive coaching on platform such as BetterUp (15 percent discount on 6 or 12 months of unlimited coaching); and participate in hundreds of fitness and wellbeing activities with Switch & Co with six months of free Switch+ subscription.
Ms. Steinebach added: "Many SMEs have gone into the pandemic with limited digital footprint. Now facing a world where social distancing is the norm and global movement of goods are limited, there is a need to pivot and bridge the digital-physical divide."
The eCommerce Starter Package in collaboration with Boutir
With 41 percent of SMEs believing that finding new sales channels online will be instrumental to their future success, Visa introduces the eCommerce Starter Package in conjunction with Boutir, Hong Kong's leading homegrown eCommerce platform.
Eric Ng, founder and CEO of Boutir said: "We have seen the number of merchants on our platform double in just three months. At the same time we see sellers becoming more sophisticated in marketing and operating their online stores. By partnering with Visa, we hope to bring trust, scale and better security to our community of merchants."
The eCommerce Starter Package targets small to micro sellers looking to sell online for the first time with a 50 percent discount when subscribing to Boutir's Starter Plan and Business Plan using Visa Credit Cards issued in Hong Kong and Macau.2
Starter Plan and Business Plan subscribers, who participated in this promotion, will receive an advertising credit of HK$250 and HK$500 respectively to place ads on Facebook through Boutir.
To help attract more customers, sellers can tap into promotion fund up to HK$300 in value where their buyers can receive a HK$15 discount upon purchase of HK$150 or above when paying with Visa.
"It is not all gloom and doom. Almost half a year into this crisis, 63 percent of SMEs think they are well prepared in the event of similar pandemic in the future. This is an opportunity to redefine the future as consumption patterns have irrevocably changed. We just want to help more businesses transform and grow," added Ms. Steinebach.
For more information on Visa Digital Transformation Toolkit and Visa commercial card offers, please visit Visa Commercial Card Solutions & Offers.
For more information on eCommerce Starter Package, please visit Bring Your Business Online.
Appendix - Visa Commercial Card Solutions & Offers
Category

Merchant

Description

Offer

Accounting

Xero

An easy-to-use global online platform for small and medium-sized businesses

25% off on first 3 months of usage

Sage

Sage Business Cloud Accounting takes care of your finances and gives you access to your business accounts from anywhere, anytime

3 months free on annual subscription

Invoicing

Freshbooks

Invoicing and accounting software enables easy-to-use invoicing, time-tracking, expense management, and online payments features

60 day free trial

Hiveage

Helps small businesses and freelancers get paid faster using online invoicing, accounting and digital payments

30% off on subscription plans

Digital Marketing

Hootsuite

Schedule, manage, monitor and see how all your social media activity performs in one dashboard

25% off on Professional and 30% off on Team plans after the free 30 day trial

Pipedrive

Web-based Sales CRM and pipeline management solution that enables businesses to plan their sales activities and monitor deals

25% off on 1st year annual subscription

Google Ads

Reach potential customers precisely when they are searching on Google for the things you offer

100% Cashback on up to first US$100 on Ad Spend

Affable

360 Influencer Marketing Management Platform powered by AI, allows brands to discover, engage and measure social media influencers

30% off on Annual SME / SME PRO plans

Live Chat

LiveAgent

Helps businesses improve customer interactions across email, live chat, phone & social networks. Seamlessly combine all communication channels in one platform.



20% off on annual plans

LiveChat

Live chat service on website or e-commerce store and communicate instantly via chat or later, using email.

50% off on annual plan only for the 1st payment for new accounts

ZenDesk

Help desk solution for routing, prioritizing, and solving customer support interactions, offering service and support in more than 30 languages

20% off on annual subscription on Professional and above plans

Productivity

G-Suite

A package of cloud-based tools and services that includes: email for your business, a feature rich calendar, docs, sheets, and slides that provide real-time collaboration chat, phone, and video-conferencing etc.

Up to 21% off on monthly subscription

Microsoft Office 365

Office 365 Business Premium is best for businesses that need business email, Office applications, and other business services

10% off on Business Premium package

Marketing Services

CleverTap

Build customer loyalty and drive revenue growth through a powerful mobile marketing solution that brings together user data from online and offline channels on one centralized platform

Free US$3000 credit for paid tier services for the first 12 months

WebEngage

Automates personalised user-lifecycle journeys on channels like web, push notifications, mobile apps, email & SMS at scale to improve conversions, engagement & retention

20% off on all annual plans along with a complete waiver off on the initial integration/one-time setup expenses of US$ 3000++

MoEngage

An Intelligent Marketing Cloud that companies can orchestrate campaigns across channels like push, email, in-app messaging, web push, and SMS, with auto-optimization towards higher conversions powered by machine learning

90% off for 6 months on MoEngage Enterprise Pack

Visual Website Optimizer

Improves customers experience and increase engagement on the company's website through qualitative and quantitative visitor research, building an experimentation roadmap etc.

15% off on subscription plans

Telephony

FreshWorks

Cloud-based helpdesk software which streamlines customer conversations across channels like email, social media, phone and chat etc.

US$2000 worth credits on Freshworks products

Knowlarity

Virtual personal receptionist offering a host of features to manage business calls effectively, customize any call flow and personalize sales and customer support

20% off for the first year subscription for Super Receptionist for Basic, Advance and Premium packages

Kaleyra

Enables businesses to deliver excellent customer experience through intelligent Messaging, Voice and Fintech services

Up to 30% discount on subscription packages

Exotel

Cloud telephony platform that powers communication for businesses by delivering reliable customer communication over calls & SMS

25% off on annual software rental + 1 additional month free

Cloud & Web Services

Digital Ocean

Manage and store your data with speed and ease through simplification of cloud infrastructure through 12 data centers across the world

US$1000 free cloud credits

Reseller Club

ResellerClub is an ICANN-accredited registrar empowering web professionals to bring their SMB customers online via Domains, Web-hosting, Professional Email, Website builders, Security solutions

33% off on Web Hosting and 19% off on Web Builder bundles

Shopify Plus

A commerce platform that allows anyone to easily sell online, at a retail location, and everywhere in between. It offers a professional online storefront, a payment solution to accept credit cards, and the Shopify POS application to power retail sales

US$1250 free service promo and 3 month free subscription to all products/app

Mentoring & Networking

BetterUp

Connects businesses with expert career and leadership development coaches online

15% discount on 6 or 12 months of unlimited coaching

Opportunity Network

Business matching platform that allows businesses to post or directly connect to actionable business and investment opportunities ranging from early stage funding to M&A, commercial partnerships etc, both domestically and around the world

82% off on 3 month membership + 55% on annual membership

LinkedIn

Linkedin Learning platform offers courses taught by industry experts in software, creative, and business skills

50% off on Linkedin Business Premium package

Training

HBR Ascend

A digital learning companion for businesses, focused on developing soft-skills such as managing their career, communicating effectively etc.

Free quarterly subscription for first time users and 20% discount on annual subscription for existing users

Human Resources

Adaface

Online screening tool to help companies to shortlist and hire the best candidates faster

Up to 12% off on monthly and annual plans

Keka HR

Helps businesses in carrying out Payroll and employee management

20% off across services on Keka HR

Co-working Spaces

WeWork

Provides shared workspaces for technology startups, and services for other enterprises.

Complimentary 3-day pass & Up to 20% discount on 6 or 12 month private office membership

The Executive Centre

Provides Private and Shared Workspaces, Business Concierge Services, and Meeting & Conference facilities to suit any business' needs. They have over 130 executive centres in 32 cities.

3 day global complimentary pass + 15% off on annual private office membership

Wellbeing

Switch & Co.

Wellness curation platform Switch & Co designed Switch+ for those seeking ultimate work-life performance. Get the best value for Hong Kong's first-rate wellbeing, leisure and fitness activities.

Enjoy a free Switch+ Subscription for 6 months (HK$100 per user/month)

WiFi

Skyroam

Global WiFi hotspot to keep you connected around the world without the worry of roaming fees, unsecured connections or configuring SIMs.

20% off on Skyroam bundle
*Terms and conditions apply to all the above offers.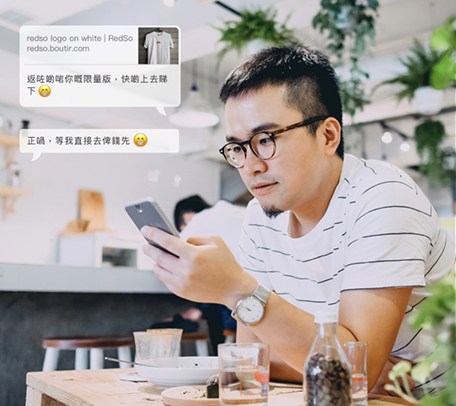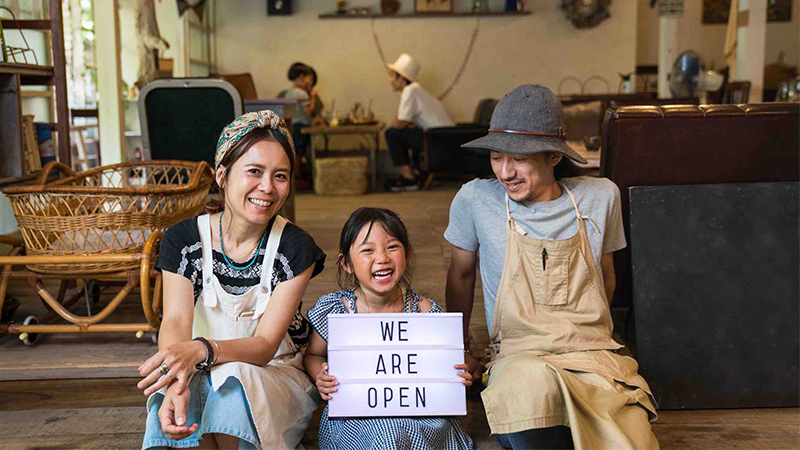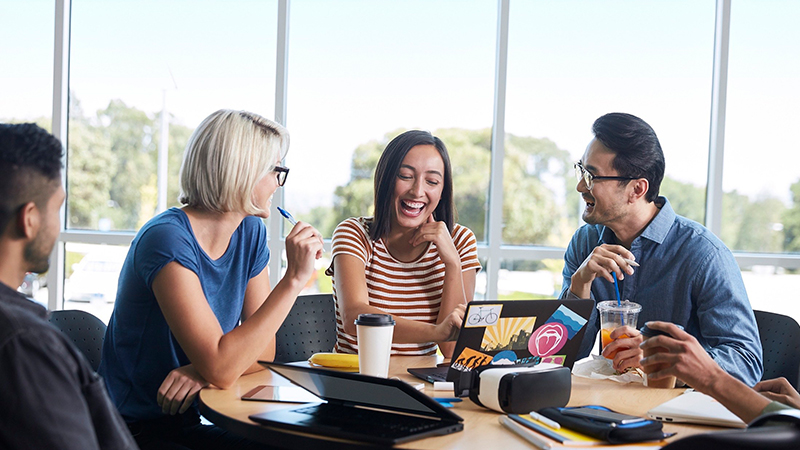 1 The Visa SME Study is an online poll carried out by YouGov on behalf of Visa. Sample size: 203 employees (including owners and executives) of small and medium-sized businesses (employing no more than 50 people) in Hong Kong participated in the survey from May 20 to May 24.
2 Terms and conditions apply, depending on issuing banks or issuers.
3 The 50 percent discount is available to 200 first-time Starter Plan accounts and 150 Business Plan accounts on a first come, first serve basis. Terms and conditions apply.
About Visa Inc.
Visa Inc. (NYSE: V) is the world's leader in digital payments. Our mission is to connect the world through the most innovative, reliable and secure payment network - enabling individuals, businesses and economies to thrive. Our advanced global processing network, VisaNet, provides secure and reliable payments around the world, and is capable of handling more than 65,000 transaction messages a second. The company's relentless focus on innovation is a catalyst for the rapid growth of digital commerce on any device, for everyone, everywhere. As the world moves from analog to digital, Visa is applying our brand, products, people, network and scale to reshape the future of commerce. For more information, visit About Visa, visa.com/blog and @VisaNews.
About Boutir
Boutir is a mobile app that allows SMBs to build a responsive website that lists products, manage orders and members, engages with customers, runs marketing campaigns for conversion with ease. As the first mobile app store builder in Hong Kong, it is Facebook Preferred Partner for Commerce, and Google Partner for AdWords.